Animal Healing & Communication Workshop
Sunday 7th May 2023
Would you love to offer healing energy to animals?
And explore the possibility of communicating with them? 
To build confidence in what you're doing?
To learn techniques that offer a great foundation to doing animal healing?
And techniques to give confidence to your animal communication? 
AND to have the opportunity to practice on horses, ponies, dogs and chickens?!
Well I am preparing a great day to show you and teach you some simple and powerful ways of working with animals and the healing energy and open you up to the natural potential of animal communication.
As our recent workshops in 2022 were so well received I'm running another one! At The Healing Horse Sanctuary again and in the magical bell tent again! 
We will work with different animals so if folk who attended the last one wish to attend that's fine 
This workshop is open to anyone who has taken a healing course such as Reiki or Energy healing and is used to working with healing energy already.
And a knowledge of dowsing would be useful too.
Date Sunday 7th May 2023 from 10am - 4pm.
Venue The Healing Horse Sanctuary, Bromsgrove (full address given when bought place) 
25% of proceeds will be donated to The Healing Horse Sanctuary
Please note due to the nature of this workshop spaces will be limited to 12 people so that the beautiful animals do not become over whelmed by our energies 
Helping animals is my passion and being an experienced animal healer and communicator.
I am excited to offer this workshop to you so that more people can help and support gorgeous animals everywhere!
Love Susie xx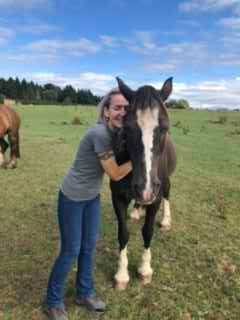 Pricing options